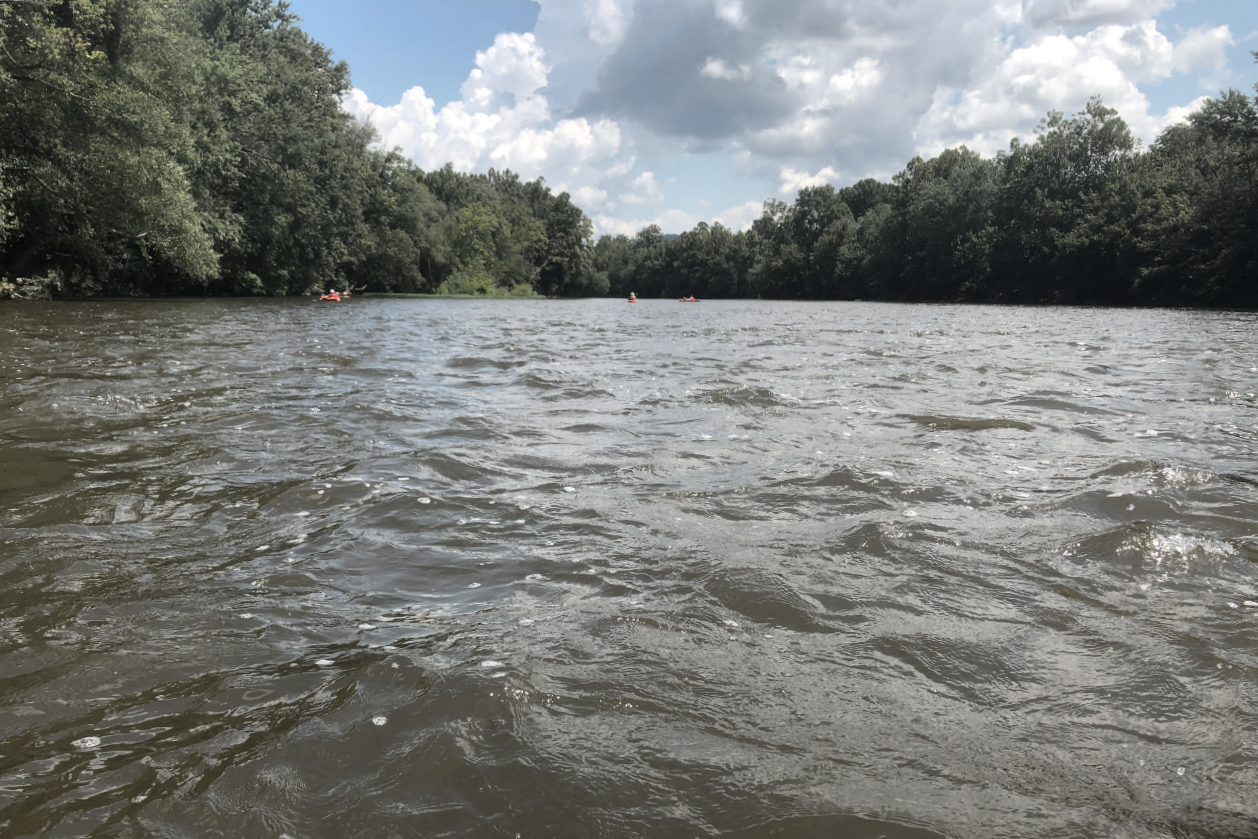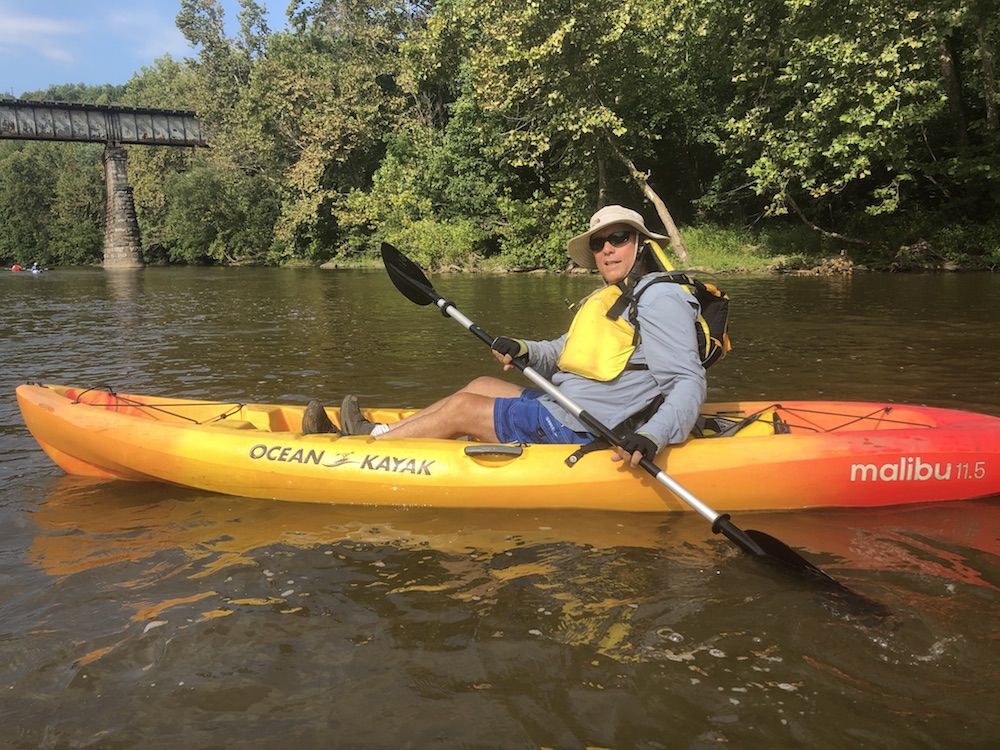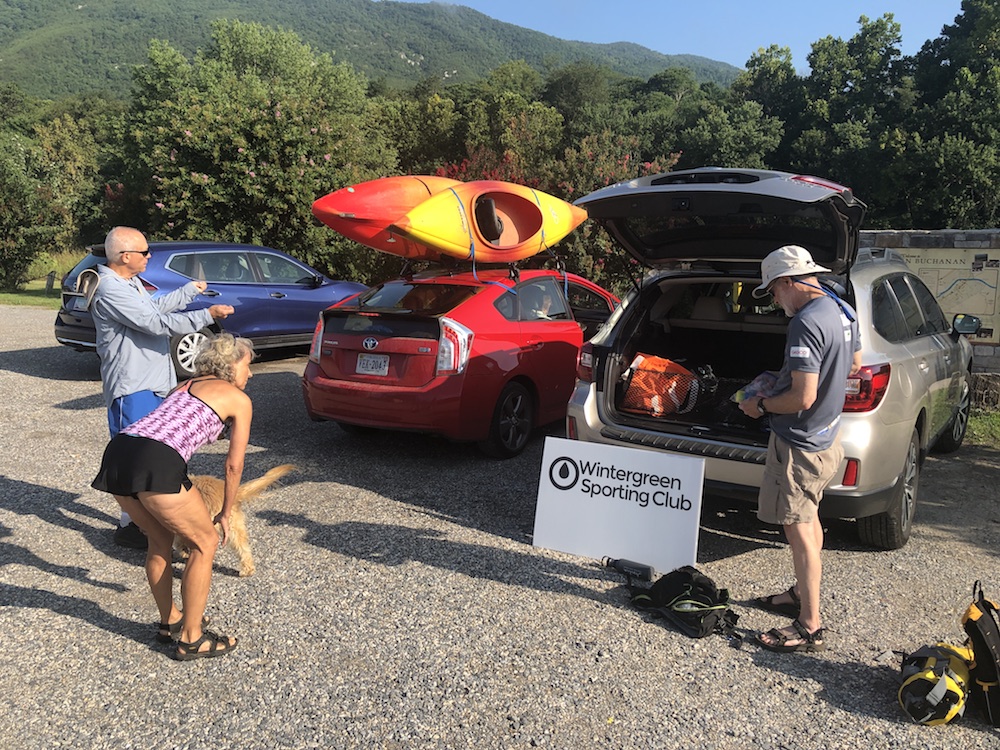 Water levels on Virginia's rivers in the late summer can be too low. The email newsletters going out before this Thursday, August 15th trip said things such as "the water levels on the Upper James are doing well so far…" Hahahahaha.
If anything there was too much water on this trip. (USGS gauge said it hit 3.8 feet, which is not high.) There was a healthy-sized thunderstorm earlier in the week, then there was a large water release on the dam at Lake Moomaw. The seven kayakers moved right along with a powerful flow. Rapids? Not so much, mostly bumpy waves. The weather could not have been better.
The Horseshoe Bend to Buchanan run [map] is scenic. About 90 percent of the shoreline is forest or pastureland. The river does run under I-81 at one point, which was as loud as you would expect it to be, but otherwise it felt like wilderness.
Twin River Outfitters in Buchanan has a good reputation and it's easy to see why. This is a professional organization. The cost was reasonable, they were easy to work with for the WSC organizers, their gear and facilities were first-rate, they provided good maps with useful tips about current conditions, and there was thoughtful but not annoying safety instructions.
The carpool leaving Wintergreen's Stoney Creek at 7:30 am was home before 3 pm. The thinking is to do this trip on the Upper James River Water Trail again, maybe in the spring, to see what it looks like without so much water. Also, there were several WSC members who wanted to make this run but were scheduled to be elsewhere that day.