by Jerry Rendich, WSC Boating Group
Six club members–Joost & Gunter Muller, Pat & Bob Hughes, and Judy & Jerry Rendich–made the trip to Virginia Chincoteague Island on June 20-22 to explore the salt water from a kayaker's point of view. The view was terrific!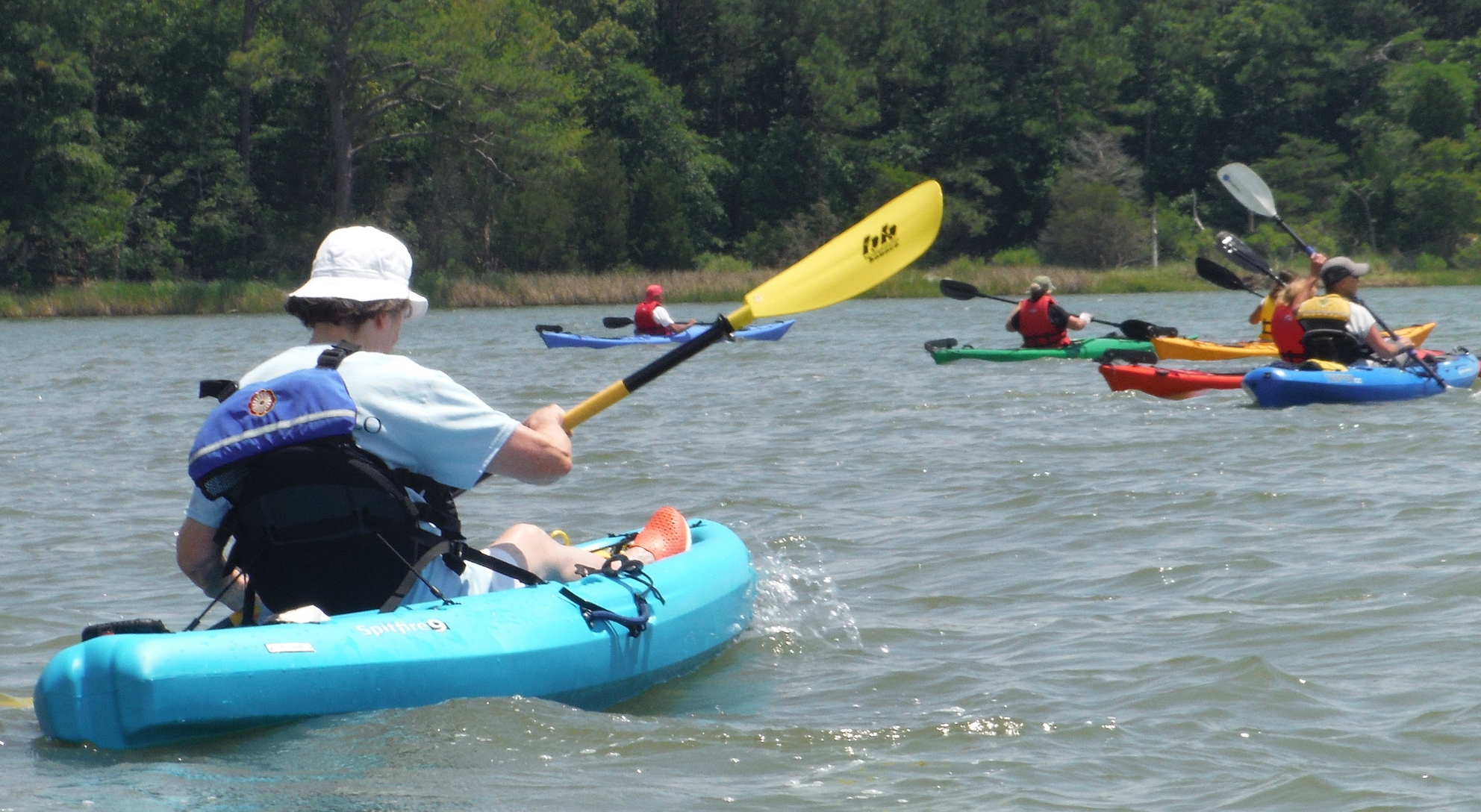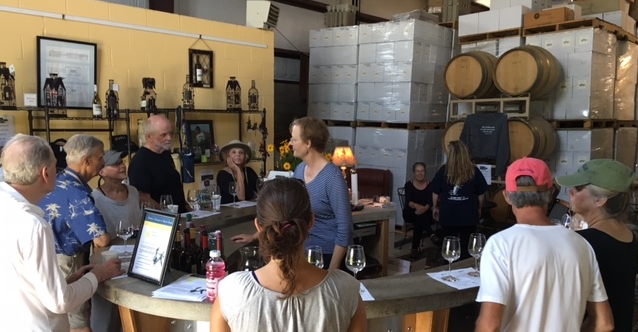 Getting over to Virginia's Eastern Shore is a five-plus hour trip, depending on traffic, but we all agreed that it was worth the effort.
Day 1 we took a guided tour through Chincoteague Bay and visited the Chatham Winery where we sampled the wines and enjoyed a picnic. (The price of the tour included a free bottle of wine.)
Day 2 we crossed the inlet and paddled over to Assateague Island in hopes of seeing the famous wild ponies but they were off somewhere and didn't put in an appearance. But the day was warm and sunny so we went back across the inlet and picnicked at one of the many public parks in the area.
Conditions were quite windy which meant that paddling was fairly strenuous but there were no serious waves. Both nights we enjoyed fabulous seafood dinners.
With the one caveat that paddling can be quite tiring because of the wind, this is a trip we can recommend to kayakers of all skill levels. As a first-time kayaker, Joost Muller showed that even a beginner can handle the choppy water and offshore winds.
. . . A very special thank you to Pat and Bob Hughes who came up with the idea of this trip and did the planning. We now know that next time we don't need guides but was good to have this first trip. Suggestion, if we go down again, we might want to explore other areas on the Eastern Shore. It is definitely a place to return to!
Chatham Vineyard, located on Church Creek between the Chesapeake Bay and the Atlantic Ocean, has been a working farm for more than four centuries. The vineyard is run by second generation winegrower Jon Wehner who grew up in Falls Church, Va., learning from his parents who operated great Falls Vineyard for over 30 years. The vineyard has approximately 20 acres of vines of French vinifera varietals (Merlot, Chardonnay, Cabernet Franc, Cabernet Sauvignon & Petit Verdot). The operation's production capacity is about 3,000-5,000 cases per year. All grapes are handpicked.